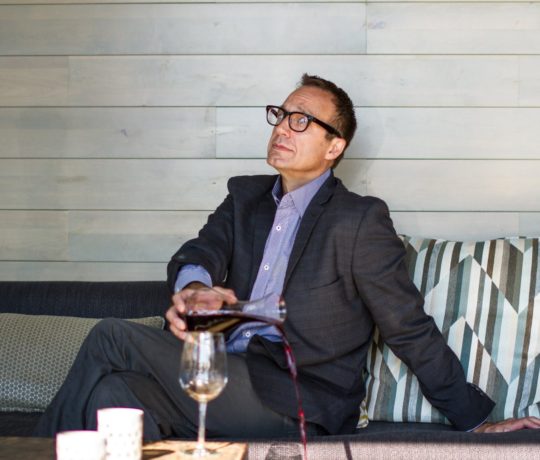 Jim Santangelo
Jim Santangelo celebrates his 26th year in the hospitality business and is the owner of the Wine Academy of Utah, a company tailored for both wine and spirit enthusiasts and professionals.  His organization provides education and training to restaurant professionals, provides numerous wine events to the community, and offers certified wine courses recognized internationally. The Wine Academy of Utah is an approved program provider for the Wine and Spirits Education Trust (WSET), an educational track which leads the path in pursuit towards becoming a Master in Wine and Spirits.
Jim has received considerable recognition for his work, including his Best of Video series Curbside & Wine (2020), City Weekly Best Booze Guy (2013), Salt Lake Magazine Dining Awards "Best Wine Educator" (2012), and Utah's "Best Server" (2010). He is also is a featured guest on X96 FM's Radio From Hell morning show called "Get Another Drink with Jimmy" for over 3 years at 8am on Fridays.
Jim is also the host and instructor for the Wine Festival's Popcorn and Wine Pairing, Spirits of Utah and the Spirits & Cigars Under the Stars classes Friday and Sunday evenings respectively.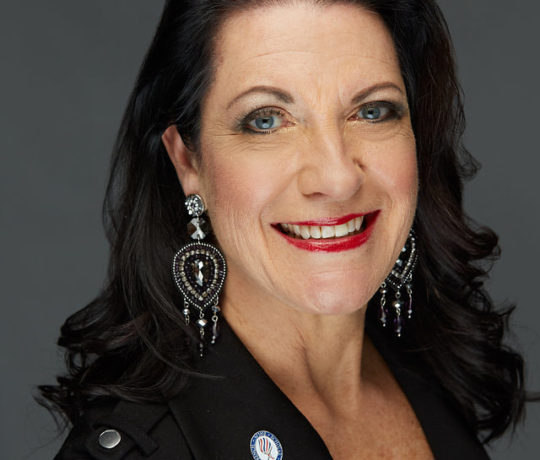 Sheral Schowe
Sheral Schowe is the founder and owner of Wasatch Academy of Wine, Utah's first and largest wine school, established in 1991. She is the affiliate provider of post nominal certification courses on the wines of France, Italy and Spain for the Wine Scholar Guild and Adjunct Professor of Wine Studies for the Culinary Institute of Salt Lake Community College and University of Utah Lifelong Learning. She has a Master's degree in Adult Education and is a Licensed Wine Educator through the Utah Department of Alcohol Beverage Control.
Sheral is a certified French and Spanish Wine Scholar with Master level certification in the areas of Provence and the Rhône. In 2016, Sheral was named "International Wine Educator of the Year" by the Wine Scholar Guild.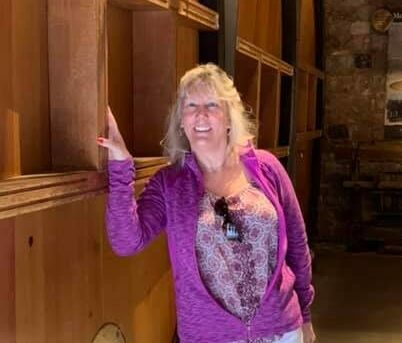 Pamela Wood
Pamela Wood, is the CEO & Director of Education for Culinary Wine Institute. Pamela is one of only 447 Certified Wine Educators worldwide, an American Wine Expert, Certified Sommelier, and Founder of Park City Wine Club, in Park City, Utah.  Pamela has a true passion for all things wine!  A love of world history, travel and enjoying wine has led Pamela to her passion in life, learning and sharing wine with others. Since 2011, Pamela has been enjoying and educating others on wine through, tasting, educational experiences and wine travel tours.
Pamela is the CEO & Director of Education for Culinary Wine Institute, providing wine sales and service training, specific to the hospitality industry in resorts and restaurants around the country.  Her favorite wine quote, "The world of wine has something for everyone."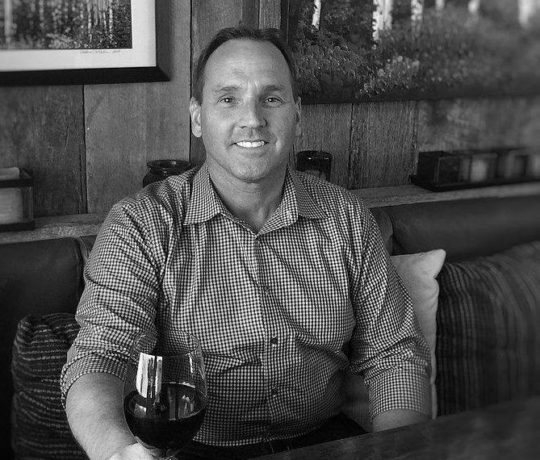 Jeff Labounty
With over 30 years experience in food and beverage, Jeff Labounty is a well-known name in the food, wine and spirits world in Salt Lake and Park Cities. Jeff has spent much of his adult life managing dozens of SLC and PC finest restaurants, breweries, and saloons where he developed some of the best wine lists and award winning cocktails in Northern Utah. Known as an outside the box thinker, Jeff loves to bring new ideas and concepts to each place he works building their menus and wine lists into something remarkable.  He has always used his influence to support and promote getting Utah wines on restaurant menus across the state.
He is also one of Utah's best mixologists, with many of his creations featured at cocktail bars around the state. Just for fun Jeff created the "LaBounty Bourbon Ice Bomb" cocktail that won 1st place in the Park City Restaurant Association's Summer Cocktail Contest a few years ago, using an amazing mix of spirits and wines to make the perfect drink.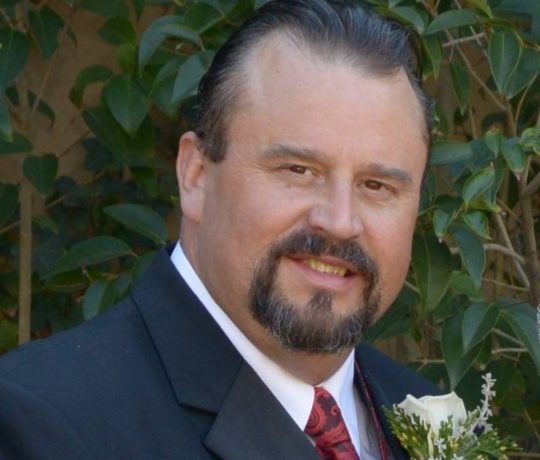 Tom Hart
Tom Hart has had an amazing career in the world of food and wine in southern Utah and Northern Arizona serving as Executive Chef and then Vice President of the Food & Beverage for Forever Resorts where he managed some of the most spectacular resort restaurants at the Grand Canyon, Bryce Canyon and many others. Tom has always been about developing great food, and then finding great wines to pair with his creations so that the two bring out the best qualities of the other. After deciding to settle down and marry his sweetheart Heather, Tom left the fast paced world of the resorts and now enjoys creating amazing food and a spectacular menus and wine lists for restaurants throughout Southern Utah.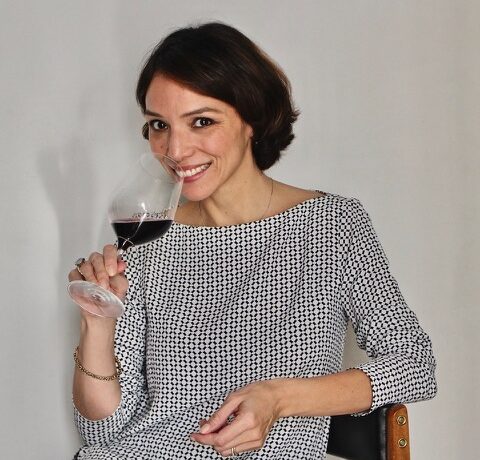 Stephanie Cuadra
Born and raised in Los Angeles, Stephanie is a longtime citizen of Italy who holds tight to Mexican roots. While she dreams in three languages and occasionally toils with the idea of cultural identity, the world of wine is where she feels most at home. Stephanie is the owner of Terrestoria Wine Imports, a Salt Lake City-based company that champions native grapes and women-led wineries of Italy and Spain. She is also co-founder of Lasorte Cuadra in Martina Franca (Puglia), where she and husband Roberto Lasorte will release the maiden vintage of their flagship wine Silos (Valle d'Itria IGT) in 2021. As a member of Georgetown University's class of '97, Stephanie remains an insatiable lifelong learner and is currently working toward the WSET Diploma.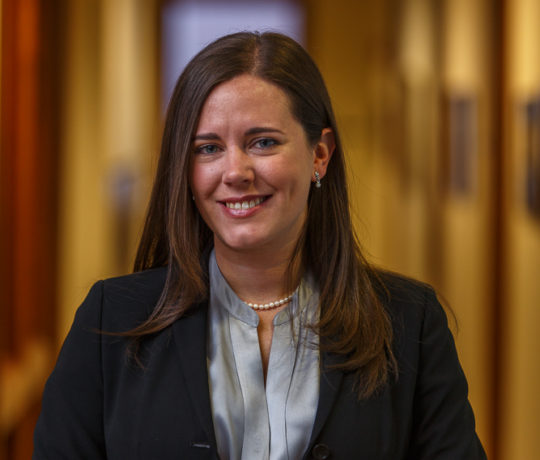 Tanner Lenart
Tanner began as an associate at Christensen & Jensen in 2013 and has been a Special Counsel since 2018. Prior to law school, Tanner was a bartender in Oxford, England and Wanaka, New Zealand. While in law school, she was a ski instructor at Park City. Her practice at Christensen & Jensen focuses on liquor licensing. Originally from Alabama, Tanner and her husband have lived in Utah for over seven years. Tanner's practices include assisting clients with liquor licensing, DABC regulatory compliance and enforcement defense.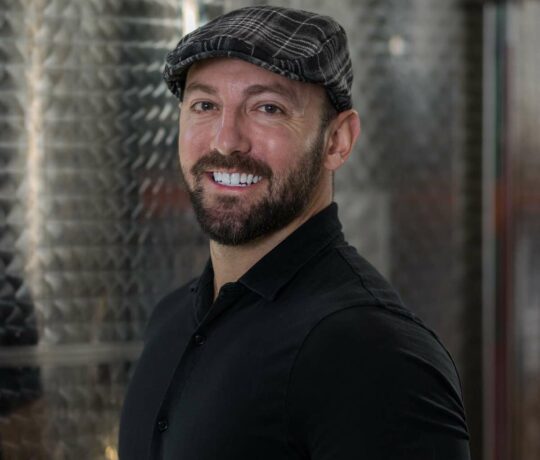 David McCurdy
David is an Army veteran and graduate of West Point currently living in downtown Salt Lake City. He's been a student of the Wine Academy of Utah under the mentorship of the Great Jim Santangelo for 3 years now. Under Jim's tutelage, he's completed level 2 of the Wine and Spirits Education Trust and level 1 of the Court of Sommeliers. He enjoys assisting Jim with a variety of tastings and creating new wine pairing classes such as "Popcorn and Wine." David is very happy to return for a 3rd year of judging the Utah Wine Festival.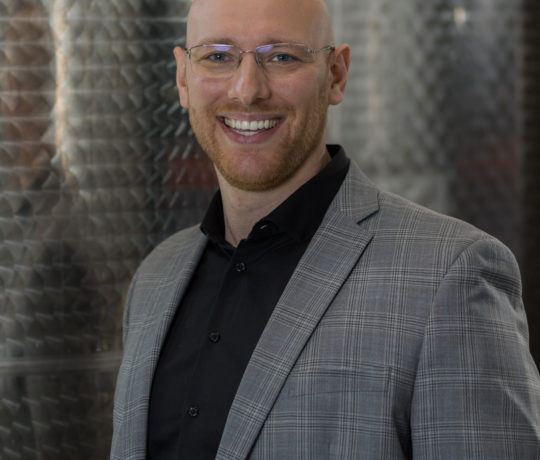 Brien Sonzogni
With an MBA and a background in multiple different industries, Brien has been in the marketing, branding, project management, and hospitality field for over 11 years. Brien is a Sommelier via the Court of Master Sommeliers. Dubbed the Ivory Gorilla, Brien brings playful professionalism and passion to wine. Brien found his passion growing up in the hospitality world with professional chefs for parents where he learned early on the importance of wine/food pairings. He is also a first-generation American and grandson to a Confrérie des Chevaliers du Tastevin member; needless to say, wine tasting became second nature.
Brien is the marketing liaison and branding guru with all the tools needed to help customers thrive. He is currently a digital consultant for his independent business, Ivory Gorilla, and the VP of Marketing for Manor Blue. His philosophy is to provide strong, dependable digital solutions that help a business grow. Brien's strength is in defining the true business need and then executing, measuring quickly, and adjusting to create visibly successful marketing strategies.
Heather Hart
Heather has worked in the retail wine and liquor industry for 24 years buying, displaying and selling hand selected choices in her own liquor store in Southern Utah. In her work, she meets people from all over the world who enthusiastically share her favorite choices of wines. From those conversations and recommendations, her love for wine continues to grow. She has traveled throughout the United States, Spain and Italy, sampling local wines at every stop along the way.
For years, Heather and her chef husband, (and fellow wine judge) Tom, have been members of organizations that focus on pairing food and wine. Those experiences have given her a great appreciation for Sauternes, Sangiovese and everything in between.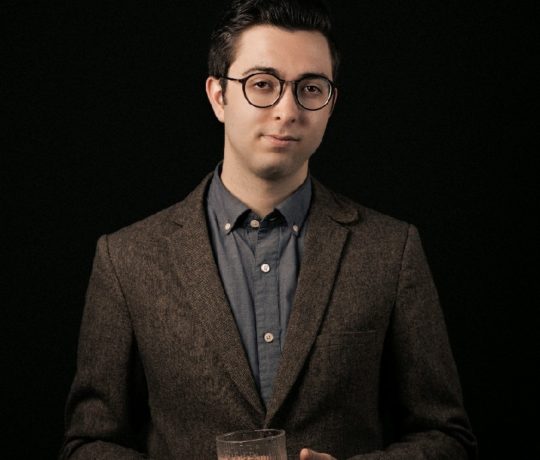 Dominick Gudino
Dominick has over a decade working in the hospitality industry, with many years focused on fine wine, cocktails, and beer. He has worked to help create the wine and cocktail scene at numerous fine dining restaurants in St. George including the Painted Pony and Wood Ash Rye.  A recent transplant to northern Utah, Dominick is a certified level 1 sommelier through the Court of Master Sommeliers (CMS) and a certified Beer Server and is presently working toward attaining his level 2 with the CMS as well as the Cicerones of America. Dominick loves to explore the outdoors, travel, and spending time being a dad to his son.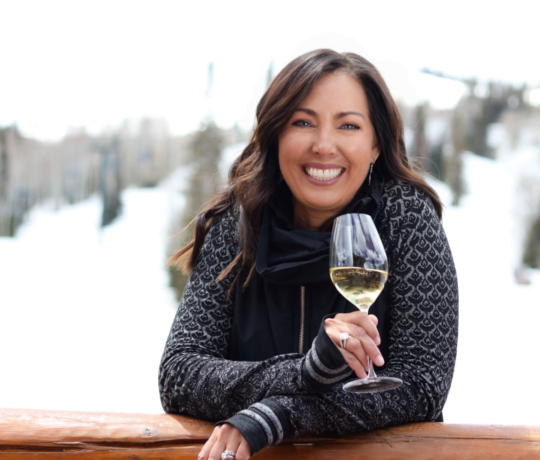 Maggie Heile
After 25 years as a self-taught and widely traveled amateur wine explorer, Maggie applied her knowledge and enthusiasm for wine into a professional career pivot.  She took an early retirement from corporate business management and brand marketing to begin formal wine study, and surrounded herself with a professional network of wine educators, winemakers, grape growers, and sommelier mentors.  Maggie has worked multiple harvests in the Willamette Valley and earned her Introductory Sommelier, WSET Level 2, and Certified Specialist of Wine credentials.  She is the Founder and General Manager of Vin 7000, a boutique wine brokerage in Utah, specializing in handcrafted artisanal fine wines from small family wineries.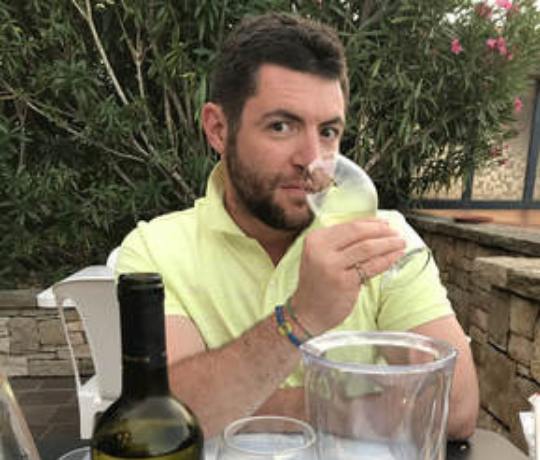 Devin Schowe
When your mom (and fellow wine judge Sheral) owns a wine education company, well, you're born with wine running through your veins and the passion for wine as your heartbeat. At least that is the case for Devin Schowe. At a very early age, Devin had a very sophisticated palate. Devin tasted very small sips with food prepared for a particular wine when he was young so he has an incredible sense for wine and food pairing. Devin also honed his skills in culinary, receiving his Culinary Arts degree from Salt Lake Community College. Devin has worked in the food and beverage industry since 2009, working in various restaurants in assisting roles to the Chef, a couple of hotels as Sous Chef and service manager, and is currently the Catering and Banquet Manager for Utah Food Services.
Upon completion of his degree at Salt Lake Community College, Devin dove right in to the Wine Scholar Guild's French Wine Scholar and Italian Wine Scholar Certification programs and received both post-nominals and  the highest honors on all three exams. Devin's primary focus has been on Italian wines and cuisine, but French wines and cuisine are a close second. Devin also speaks Italian and French so you are always in good hands when he is teaching the class.